Photo albums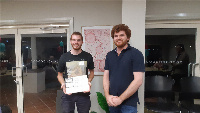 24/06/2023
The Annual Awards Dinner was held at the Carlyle Gardens Restaurant on Saturday, 24th June 2023.
This dinner was an oppportunity for band members to gather socially and recognise by award particular members of the Band for their accomplishments.
Damien - Encouragement Award
Millie - Most Improved Player
Dylan - Band Person of the Year (Amy Wilde Memorial).
3 Photos of 2023 Awards Dinner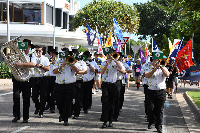 02/05/2022
Thuringowa Brass Band led the parade of unions for the Labour Day March 2022
6 Photos of Labour Day March (2022)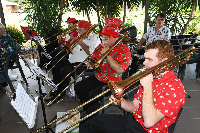 28/11/2021
The Band provided entertainment for the residents at Regis Kirwan & Brooklea, in association with Rotary.
11 Photos of Thuringowa Brass Band